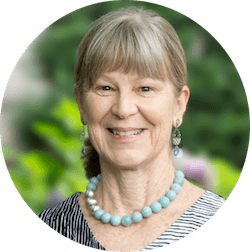 Catherine Ross
Executive Director
cr2979@columbia.edu
212 853-0675
505 Butler Library
Catherine provides the academic vision and strategic leadership for the CTL, advancing the culture of teaching on Columbia's campuses. She works closely with the Vice Provost for Teaching, Learning, and Innovation, Columbia's schools and colleges, and faculty leaders to determine priorities for the CTL and develop new initiatives and programs.
Catherine has worked in higher education for more than 25 years, most recently leading teaching centers where she created and managed programs to support faculty, graduate students, and postdocs. Prior to coming to Columbia, Catherine served as the Executive Director of the Teaching and Learning Center at Wake Forest University, and was the Associate Director of the Institute for Teaching and Learning at the University of Connecticut. She has also taught Russian and English as a Second Language and Applied Linguistics, including at a number of foreign universities where she has also supported faculty development.
Catherine is a frequent contributor to teaching and learning publications and conferences. Some of her recent papers include "Shifting Faculty Thinking: Connecting Inclusion and Pedagogy" (2016) and "Teaching Renewal for Mid-career Faculty: Attending to the Whole Person" (2015).
Catherine holds a PhD in Russian and Second Language Acquisition from the University of Texas at Austin, an MA in Teaching English to Speakers of Other Languages (TESOL) and an MA in Russian from the University of Wisconsin-Madison, and a BA in Russian and Spanish from the University of Delaware.