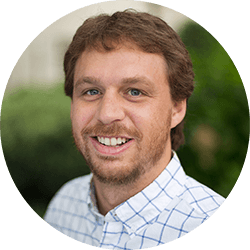 Ashley Kingon
Associate Director of CUIMC Programs and Services
akingon@columbia.edu
212 305-5235
168th Street Armory (CUMC)
Ashley Kingon is Associate Director of CUIMC Programs and Services at the CTL. Ashley is based on Columbia's Medical Campus and works primarily with the College of Physicians & Surgeons and the Mailman School of Public Health. Ashley is also the co-lead for Columbia's Wikispaces, Wikischolars, and Canvas (Learning Management System) platforms.
Before joining the CTL, Ashley served as the Communications and Administration Coordinator for the Global Master's in Development Practice Secretariat, based at Columbia University. Ashley focused on developing the GMDP's suite of online 'global courses,' as well as overseeing the development of the GMDP website and course management system. Ashley graduated with a B.A. in Cognitive Science from Brown University and an M.S. in Sustainability Management from Columbia University.
In his free time, Ashley enjoys road biking, hiking, soccer (or more correctly football), and generally most active enterprises, after which a nice, cold beverage is greatly deserved and appreciated. He also likes reading by the Hudson River, traveling and eating delicious food.