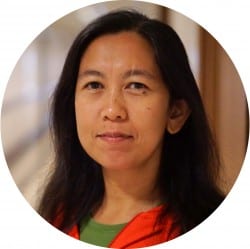 Zarina Mustapha
Senior Front-end Developer
zarina@columbia.edu
212 854-2390
505 Butler Library
Zarina is a Senior Front-end Developer at the CTL. She works closely with learning designers and faculty to identify patterns out of information chaos. She creates multi-platform interfaces with attention to information architecture, user experience, accessibility, and programmatic rigor.
Her work ranges from designing and developing isolated interactive modules, to planning and coding complex application environments on the web. Zarina received her M.S. in Engineering from Columbia University's School of Engineering and Applied Science.
Zarina devotes quite a bit of time daily photographing the street scenes around New York. She is also a long-distance road and trail runner, and has dashed across almost all accessible bridges connecting the five boroughs of New York City.