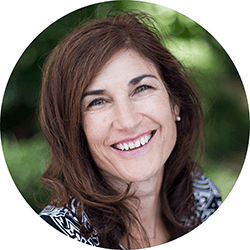 Stephanie Ogden
Associate Director of Media Production
sogden@columbia.edu
212 854-1814
505 Butler Library
Stephanie Ogden is the Associate Director of Media Production at the CTL. She leads a team of media production specialists and sets the direction and role of digital media for the CTL. Under her direction, the CTL publishes hundreds of videos each semester, creating a collections of educational films from across the university that range from fully scripted and directed productions to video interviews, lectures, and presentations with world-renowned scholars and artists. She works closely with the CTL's highly skilled team of programmers, learning designers and faculty partners to provide video for a variety of learning experiences at Columbia, including face to face courses, blended learning programs, production workshops, interactive websites and Massive Open Online Course platforms.
Prior to joining the CTL, Stephanie worked at Columbia University's Office of Public Affairs, where she was the founding director of their video bureau. She also has worked at international organizations including the Worldview International Foundation (Nepal) and UNICEF (Nepal), and has worked as a freelancer in the San Francisco Bay area and New York.
In her free time, Stephanie volunteer teaches documentary workshops at the New York International Children's Film Festival and  enjoys long distance running and skiing. She holds an M.A. in Broadcast Television and Video from San Francisco State University.