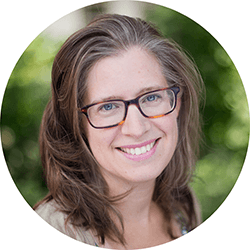 Jessica Rowe
Associate Director, Instructional Design
jr2502@columbia.edu
212 854-0207
212 Butler
Jessica Rowe (she/her) serves as Associate Director of Instructional Design at the CTL. In this role, she oversees the development and facilitation of resources and programs to support the purposeful use of educational technology, and oversees the management and learning design for Provost Funded Projects for faculty.
Prior to serving as Associate Director, Jessica served as a learning designer and lead for the Triangle Initiative at the Columbia Center for New Media Teaching and Learning. She specialized in the design and support of Public Health and Social Work research and classroom projects, helping to involve students in community based participatory research. She was instrumental in the creation of CDC-, NIMH- and NIDA-funded projects such as Project Connect, Masivukeni, WORTH, and WINGS, all of which have had success as efficacious behavioral interventions.
Before coming to Columbia, Jessica served as an educational technologist at Northwestern University, working with language learning and art history. She also taught as a faculty member at Columbia College Chicago in the department of Photography. Jessica holds an M.Des from the Institute of Design at IIT and a B.A. in English and Studio Art from Smith College.
Jessica is a member of the LGBTQ+ community. In her spare time, she enjoys painting, photography, snowboarding, and strongman lifting. She is also a parent to two children and an adolescent dog.