Conversations on Teaching and Learning with Dr. Catherine Ross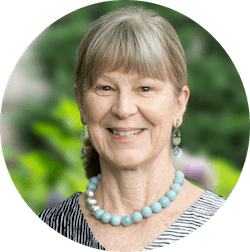 Join Dr. Catherine Ross, Executive Director of the Center for Teaching and Learning (CTL), for a new Pedometers and Pedagogy series for faculty and a workshop on Dead Ideas in Teaching and Learning that is open to the entire Columbia teaching community. Dr. Ross has worked in higher education for more than 25 years, most recently leading teaching centers where she created and managed programs to support faculty, graduate students, and postdocs.
In addition to getting some great teaching strategies, insights, and ideas from Dr. Ross and CTL staff, this an opportunity to meet and connect with peers across campus.
Dead Ideas in Teaching and Learning: A Reflection on Our Beliefs and Practices
Thursday, September 28 from 12:00 PM–1:30 PM
Butler Library Room 212 | Register today!
Dead ideas are beliefs that are so widely shared and assumed to be true that they rarely come under scrutiny, yet they can often drive teaching practices that disempower us as instructors and our students as learners (Pike, 2011). Join Dr. Ross for what will be a lively discussion of three major dead ideas:
1. Students are not as prepared as they used to be.
2. Grades motivate learning.
3. More content/readings = more rigor in higher education teaching.
Take this opportunity to reflect on and identify other dead ideas that may be impacting your work. This event is open to all members of the Columbia teaching community. Lunch will be provided.
---

Pedometers and Pedagogy
Every Thursday, from September through mid-November
Meet in front of Alma Mater at 3:00 PM
See upcoming dates and details here.
Are you a faculty member at Columbia? Step away from your desk and refresh your Thursday afternoons by joining Dr. Ross and other CTL staff for a walk while we share ideas and questions about teaching at Columbia. In addition to getting some great teaching information, you will meet people from across the campus, and also reap the benefits of greater productivity and creativity from a walk outdoors. The walks will last from 30-40 minutes depending on the weather.