CTL for Grad Students: Teaching Observations and Microteaching Sessions
Services for Graduate Students:

Teaching Observations and Microteaching Sessions
The CTL offers a number of free services to help graduate students at Columbia become reflective and effective instructors. Services range from consultations and teaching observations to providing mid-course reviews and feedback.
Coming up…
Our first microteaching session is this Friday! Register via the link below.
The CTL is offering teaching observations for graduate students now through March 23. Request an observation today!
Jump to more details on:
Microteaching Practice Session
Friday, February 9 from 11:00 AM–1:00 PM | Sign up
Wednesday, February 28 from 11:00 AM–1:00 PM | Sign up
Thursday, March 29 from 11:00 AM–1:00 PM | Sign up
Want to get in some practice before teaching in a classroom? Join peers in a Microteaching Practice session where you will divide into groups of 3-4 with a facilitator and take turns delivering short samples of instruction and receiving structured, supportive feedback. Whether you are currently teaching at Columbia or not, all graduate students looking to practice teaching are welcome to hone their skills through microteaching. All sessions take place in Butler Library Room 204. Learn more here.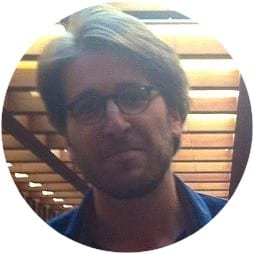 "The ways we learn, or our assumptions about our own learning, invariably condition our approach to teaching. Microteaching allows instructors to discover how to take possession of their own unique teaching persona, to use to the fullest their own exclusive skills, to own them, and ultimately reshape their lesson dynamics accordingly… Come and see for yourselves!"
Massimiliano Luca Delfino
Graduate Student in the Department of Italian and 2016-2017 Microteaching Facilitator
Teaching Observations
Are you looking for confidential feedback on your teaching? Request a teaching observation! CTL teaching observations are free, confidential, and evidence-based, developed to support instructors in their teaching practices. The CTL's trained peer consultants observe graduate students while they teach during a class session of their choosing. Before and after the observation, they help graduate students think through their course goals, teaching observation experience, and future teaching.
Spring 2018 Teaching Observations will take place between weeks 3 and 10 of the semester. They will begin on Monday, January 29 and close Friday, March 23, 2018. To arrange for a teaching observation, instructors should submit the online request form at least two weeks prior to the date they would like to be observed.
Any graduate student at Columbia can request a teaching observation. This is a free service that the CTL provides to the Columbia teaching community. Learn more here.